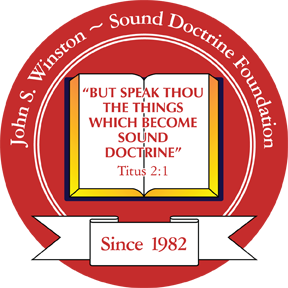 The following pages of information that you are about to view are designed to give you a brief overview of what we are about. Dr. J.S. Winston Sr., a man whose time had come, and God used him in a mighty way for the cause of Christ; ways too numerous to mention in this short space.
The Board of Trustees and Administration hope that you will catch the vision / dream that he had to help those in need of resources to help themselves. Our focus is to help perpetuate the "Education of the Soul" by providing scholarships. These scholarships are to be awarded to worthy ministerial students, and their families, majoring in either Bible or Religious Education. The acquired degree must be obtained in a four year program from Southwestern Christian College located in Terrell, Texas. It is our prayer that after you have had a chance to view this site, you will help us keep Brother Winston's dream alive. You will find information on this site on how you may send your tax exempt contribution to the home office address. Thank you for taking the time to view our website.
Be sure to Visit our FaceBook Page. Click the icon at the bottom of the page.
---
SAVE THE DATE!
38th Annual Benefit Luncheon